Accounting
The accounting program provides intensive training in accounting principles and other related business courses.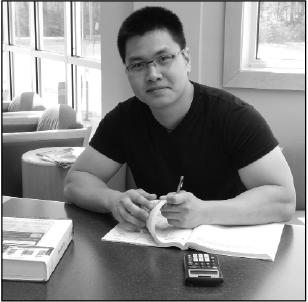 It provides the student with a broad based education that will qualify them for an entry level position in accounting. Typical entry level positions include: accounts receivable or accounts payable clerks, junior accountants, account clerks, inventory controllers, and full-charge bookkeepers.
The program also provides the student with a strong background in computers. The computer related courses include Introduction to Computer Applications, Computerized Accounting, and Spreadsheets.

In addition to the specialized accounting and computer courses, the student will take other business courses including Introduction to Business, Business Law, and Principles of Management. The program includes a general education component that complements the business courses.
The combination of these three elements (accounting, computers, and related business courses) will give the student a well-rounded and solid business education.
The accounting program graduate will be prepared for a number of careers in the business world. The graduate could work in an accounting office of any business, hospital, manufacturing plant, bank, insurance company or in a public accountant's office as a junior accountant. Applicants to the Accounting Program must meet the general admission requirement of the College.
The Business Degree Program is accredited by the Accreditation Council for Business Schools and Programs (ACBSP), 7007 College Boulevard, Suite 420, Overland Park, Kansas 66211; 913-339-9356, www.acbsp.org.
Additionally, as the program is fully accredited by ACBSP, transfers to bachelor degree programs are available for those who seek to further their education.
NOTE
* ENGL 102R, MATH 106R, MATH 110R, ACCT 102R, ACCT 105R, ACCT 203R, ACCT 204R, BUS 110R, BUS 240R and ACCT 215R have co/prerequisites. See course descriptions for requirements. 
Course Sequencing